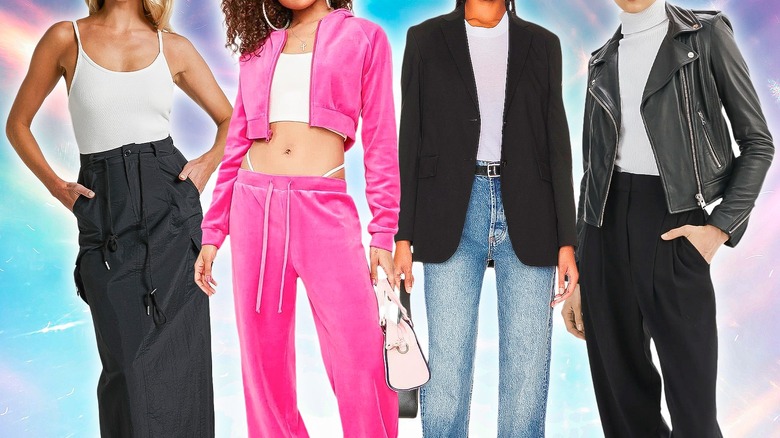 Static Media/Shutterstock
If there's anything we've learned from the trends of late, it's that no style is ever truly gone. Nostalgia reigns supreme when new fashions come on the scene, and old styles tend to come back around (sometimes in new, revamped ways) every few decades or so. Though we mourn the recent comeback of low-rise jeans, we suppose it should have been expected — after all, when it comes to fashion, nothing is ever truly over. 
This year, we're seeing fashion trends capitalize on '90s and '00s styles of old, and if you find it hard to believe that the '90s are already considered a vintage era, you're not alone. As we look back to significant figures of the time (take the casts of "Friends" or even "The Office," for example), we're seeing their signature styles get a new life in 2023, and honestly, we're not that mad about it. Retro styles like bootcut jeans, sheer clothing, and even grunge outfits are making a very welcome comeback. If you often find yourself comforted by nostalgic memories of days gone by, you'll probably be excited about these 23 major '90s and '00s trends making a significant comeback. 
'90s minimalism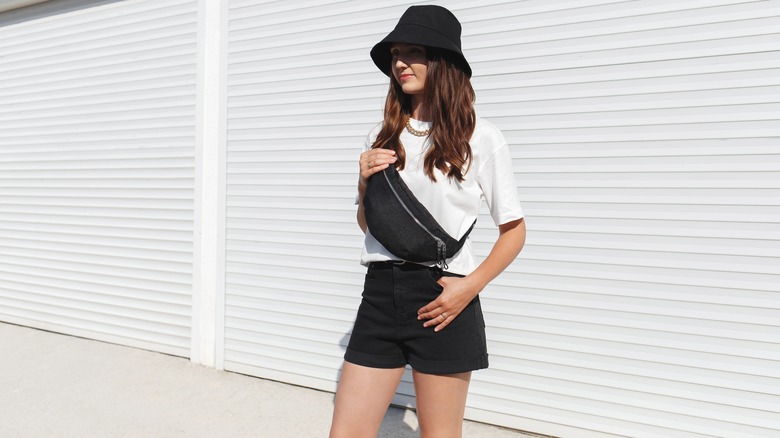 Nesolenaya Alexandra/Shutterstock
When it comes to '90s style, less is truly more. We're happy to announce that '90s minimalism is back in full swing as the good ol' T-shirt and jeans (possibly supplemented by a pair of studs or a small necklace and a clutch or crossbody bag) has once again hit the streets. Nowadays, don't be surprised to see a fairly minimal outfit be given some extra oomph with accessories, like a bucket hat or a hand adorned in rings. 
Sporty visors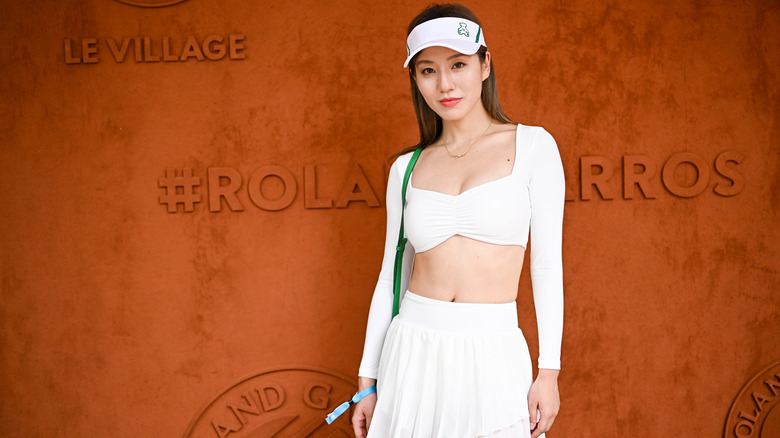 Stephane Cardinale – Corbis/Getty Images
If you're used to reserving visors for sporty occasions, think again. Visors have finally come back as a piece of everyday wear, and we're thrilled that this fun take on the ever-stylish baseball cap is back in fashion. Wear a visor with a high pony when you're going to spend a day out on the town, and grab a sleek black style if you want to easily translate it to a casual evening outfit. 
Thin, oval eyewear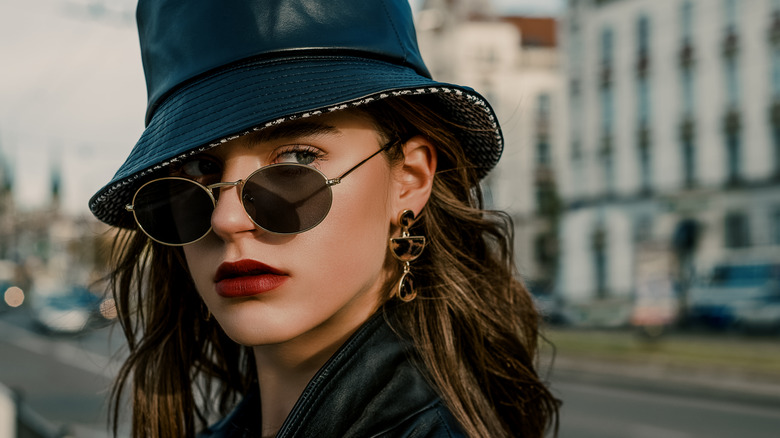 Victoria Chudinova/Shutterstock
Remember when something as simple as a pair of thin, oval-framed sunglasses could instantly create an incognito effect? Lucky for us, the tiny espionage-esque frames are back in style, and they look stunning as streetwear. Wear a pair of oval-framed sunglasses when you want to round out an edgy look that excuses you from meeting the eyes of passers by. 
Big boho belts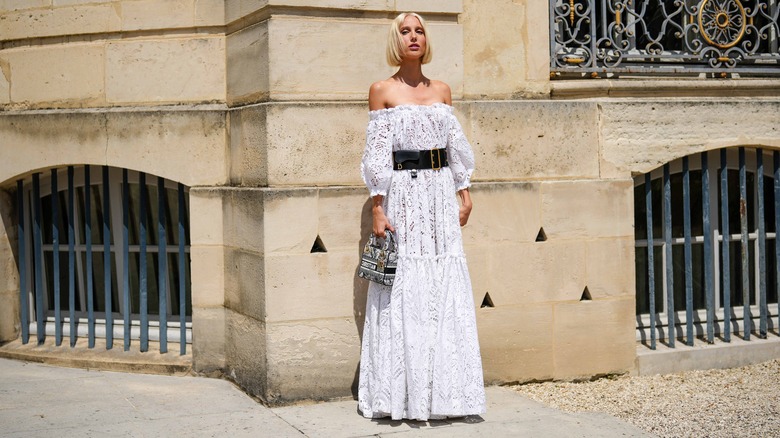 Edward Berthelot/Getty Images
There once was a time when we belted everything. Chunky belts adorned sweater dresses, a blouse and jeans outfit, maxi dresses, and even a simple sundress — and now they're back. Give an old school boho belt an upgrade when you wear it with a blouse and skirt for a fairytale-chic outfit, or just use it to cinch in the waist of a loose maxi dress and give it some shape. 
Fluffy scrunchies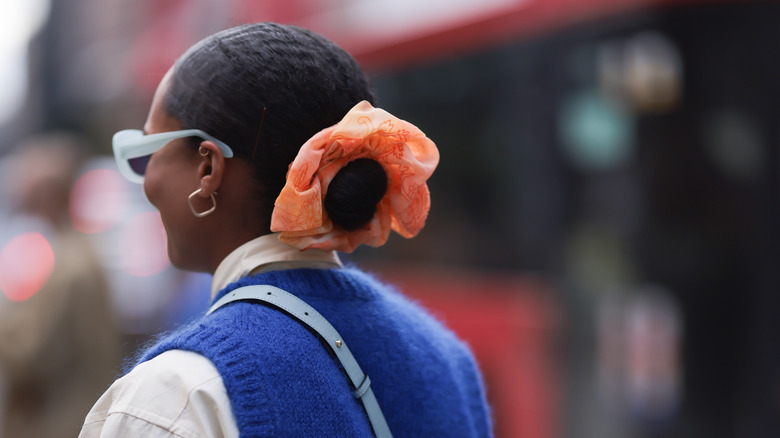 Jeremy Moeller/Getty Images
We'd be surprised if you haven't already noticed the return of the infamous scrunchie. Before you knock this trend, don't worry: Stale scrunchie styles have gotten an upgrade, and they're more unique and stylish than ever. Grab silk scrunchies if you need to keep your curls from getting frizzy, and capitalize on a bright, patterned scrunchie when you want to make a statement. 
Bootcut denim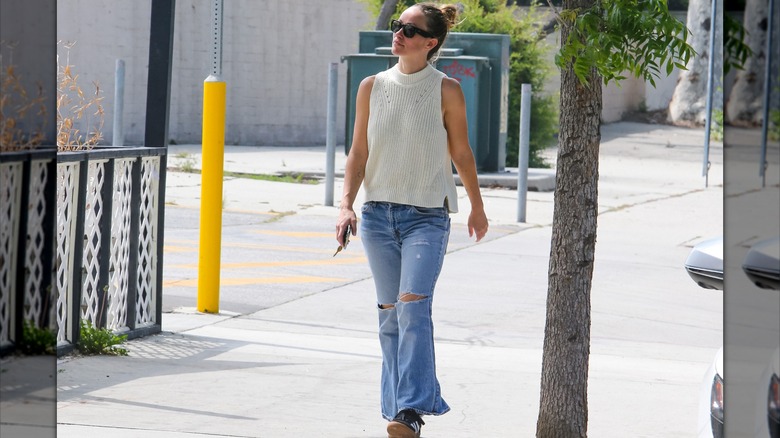 Bg020/bauer-griffin
That's right, bootcut denim is another trend making a ferocious comeback, and we're here for it. They're an all-around flattering cut, with generally fitted thighs that taper out into a wider calf and ankle. Bootcut jeans are perfect for everyday wear, and we're happy to see them out and about once again. 
Tube dresses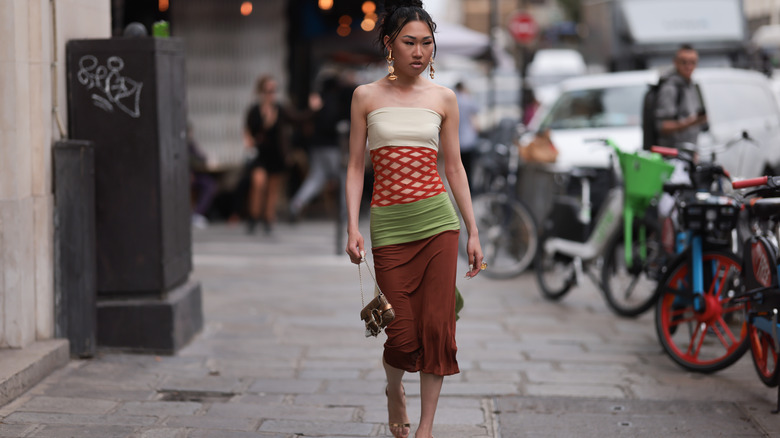 Jeremy Moeller/Getty Images
Ah, tube dresses. They are what they sound like — a dress that's essentially the shape of a tube. This minimalist piece (that's been made pleasantly maximal in the above photo) is definitely back in, and we love seeing it accessorized with a cute handbag and a pair of chunky earrings.
Turtleneck layering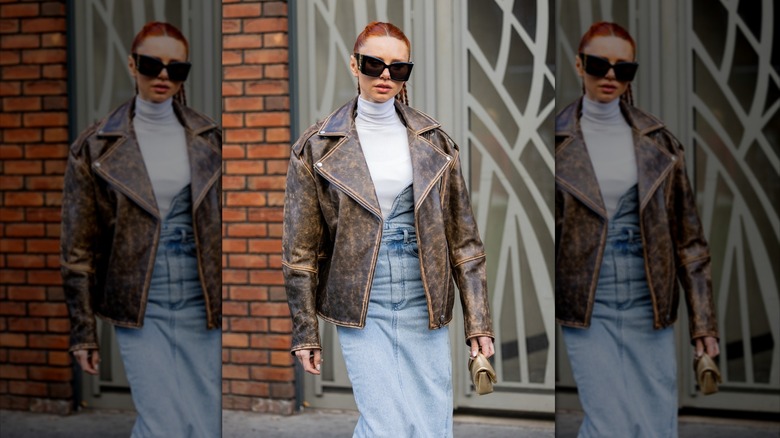 Christian Vierig/Getty Images
If you live in a cold climate, you're probably delighted to see this next style come back on the scene. We're back in the age of the layered turtleneck, and personally, we don't understand why this trend ever left us in the first place. Use this winter as an opportunity to layer turtlenecks under baggy T-shirts on casual days or dresses and outerwear when you want a chic ensemble. 
Slip dresses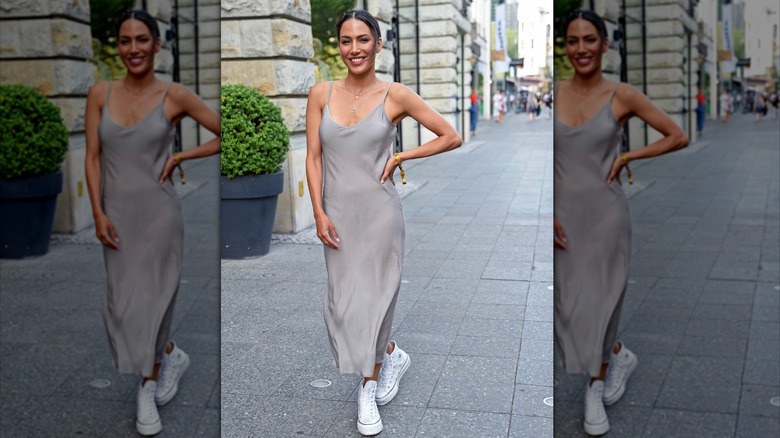 Tristar Media/Getty Images
If you've been on the lookout for something sleek, sexy, and also elegant to traipse around town in, you'll welcome the return of the slip dress with open arms. Whether you wear it floor-length or shorter, we're happy to announce that the slip dress is once again acceptable as a form of daywear. 
Skirts over pants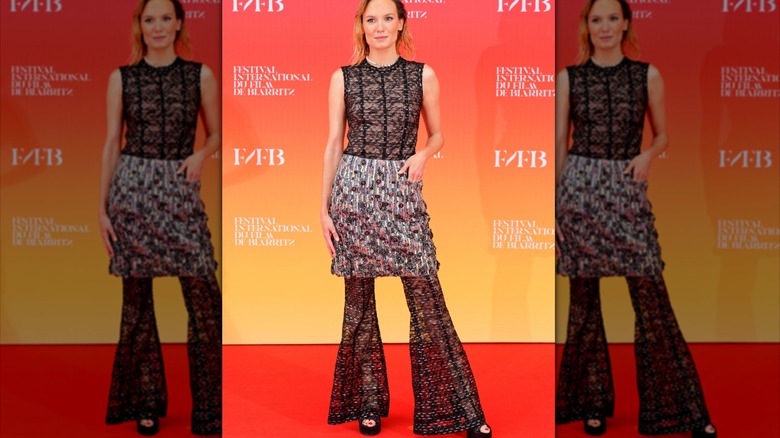 Sylvain Lefevre/Getty Images
One trend we never thought would see the light of day again is the pants-under-skirt style. We've seen it get a bit of a glow-up, as in the glittered ensemble above, but you can also wear pants under skirts on the daily if you want to pay homage to the current era of maximalism. 
Peplum silhouettes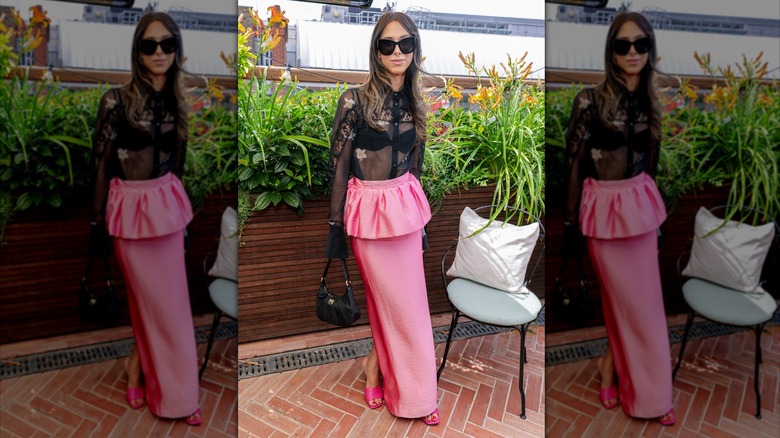 David M. Benett/Getty Images
Peplum dresses and shirts were some of the '00s trendiest pieces to wear when you needed to don some glam for a formal event. If you've been lamenting the fall of the peplum silhouette, it's back in all its glory, and we're especially on board after swooning over the peplum and sheer combo picture above. 
Cargo skirts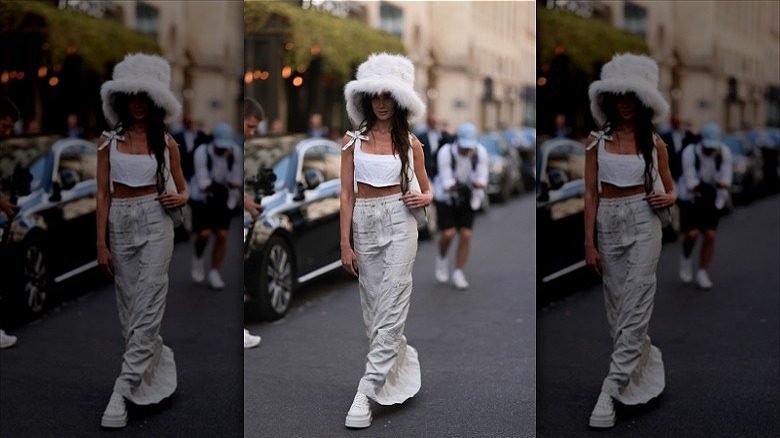 Jeremy Moeller/Getty Images
You're a gal with places to be and things to carry, and you don't have time to mess around with pocket-less pieces. We're right there with you, which is why we're happy (and, yes, a bit surprised) about the return of the cargo skirt. Snag a cargo skirt to wear on the days when you need to exude no-nonsense, utilitarian vibes. 
Bedazzled denim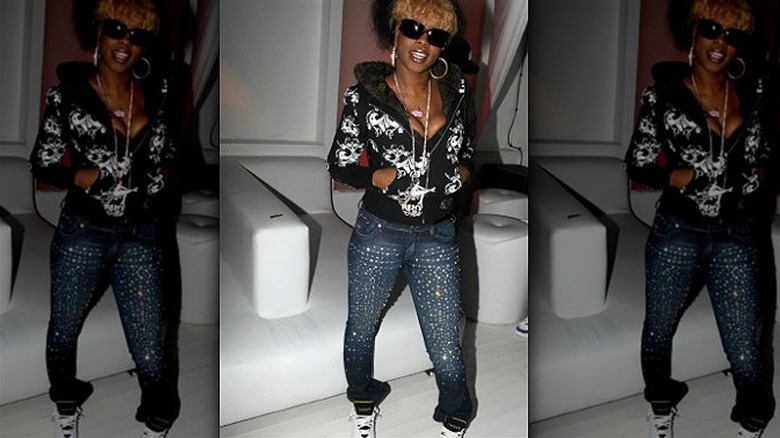 Johnny Nunez/Getty Images
We'll take your basic bootcut denim and raise you one bedazzled bootcut denim. Thanks to the rise of everything glitz and glam (hello, maximalism), we're also seeing bedazzled denim make a comeback, and we're definitely not mad about this trend. After all, diamonds (even fake ones on a pair of jeans) are a girl's best friend. 
Claw clips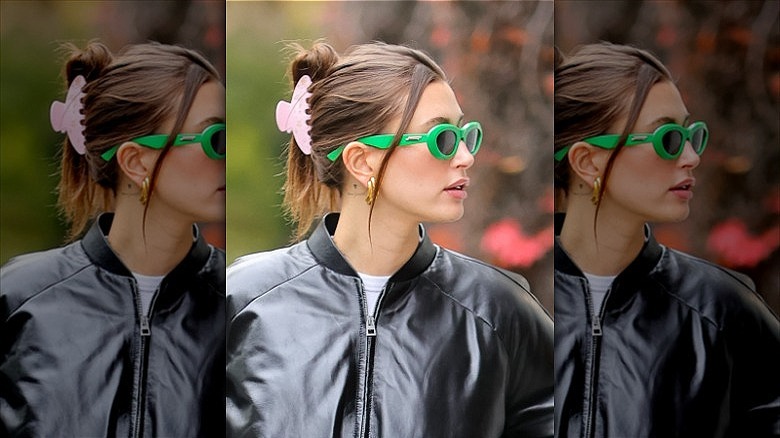 Rachpoot/bauer-griffin
Does your updo need an upgrade? Give your favorite hairstyle a much-needed revamp by adding a claw clip (back) into the mix. Whether you get one that's small or chunky, neutral or colorful, claw clips are one '90s accessory that should never have been "out" in the first place — so, yes, you'll be seeing us wearing them all year long. 
Grunge fashion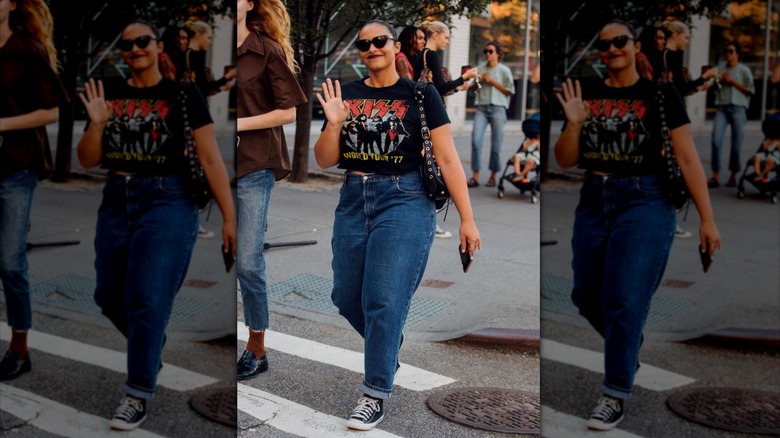 Melodie Jeng/Getty Images
A hallmark of '90s and early '00s teenage rebellion was the rise of grunge fashion. Tights under shorts, oversized jackets, dark eyeliner, band T-shirts, big sneakers, baggy jeans, and studded belts — if you frequented Hot Topic, there's a good chance you were a grunge chick. Take some time to pay homage to your darker era by decking yourself out in all the best grunge 'fits you wore back in the day. 
Leather jackets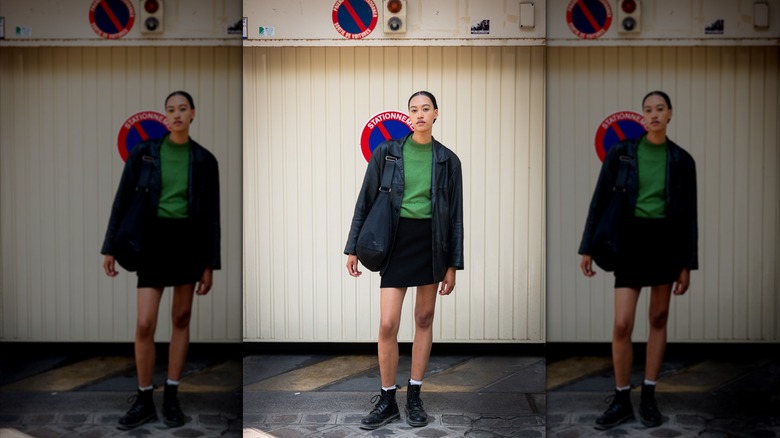 Claudio Lavenia/Getty Images
Speaking of grunge, a slightly edgier take on the trend saw individuals donning leather jackets as a marked effort at being cool as a cucumber. Leather jackets are back in all their glory, and to modernize this trend, we recommend opting for a boxier, roomier leather jacket the next time you want to dress to impress. 
Velour tracksuits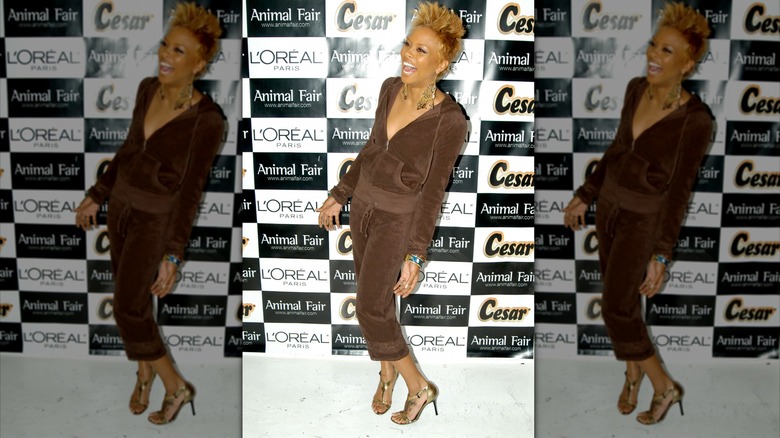 Shane Gritzinger/Getty Images
You saw Paris Hilton in it then, and you'll see her in it now. That's right: The velour tracksuit is back in all its former glory, and the famous heiress isn't the only one jumping (back) on this trend. We predict you'll see velour galore hit the streets in cooler weather, and you'll probably find yourself picking up a comfy matching set of your own before the season's over. 
Double denim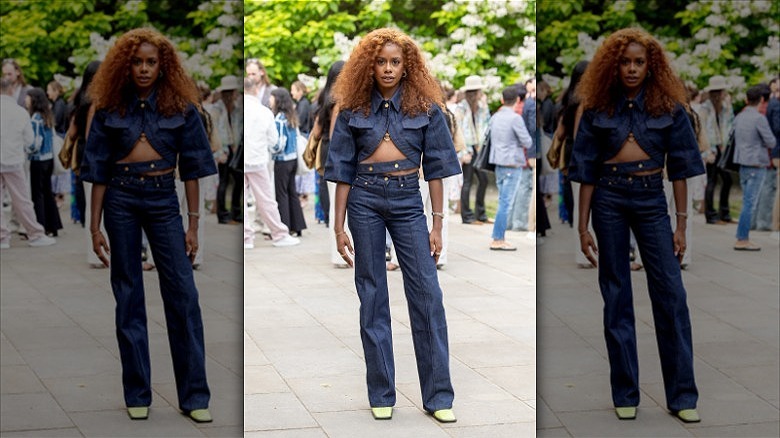 Shane Anthony Sinclair/Getty Images
Denim on denim had come to be known as something of a fashion faux pas before the recent return of the style. Now, we're happy to announce that double denim is trending, and we think it's better than ever before. Whether you pick denim pieces in the same shade or different colors entirely (for example, a white denim jacket paired with blue jeans), you're sure to make a statement in a double denim 'fit. 
Revamped cardigans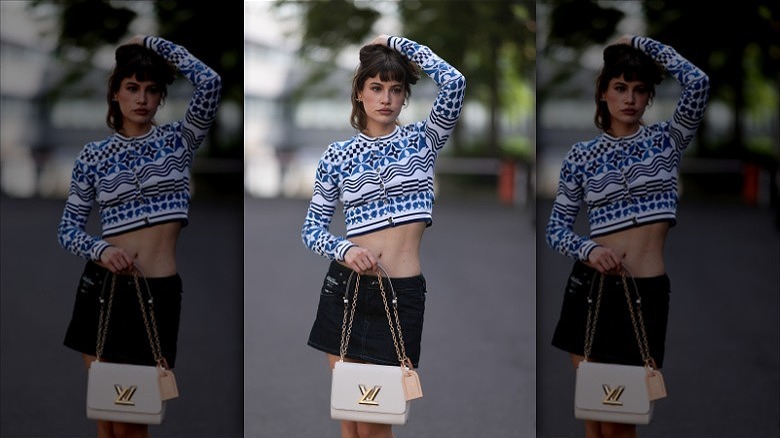 Jeremy Moeller/Getty Images
Remember cardigans? The famed sweater was the perfect piece to don on days when you just need a little extra warmth on your shoulders, so we're excited that it's getting a bit of an upgrade. It's not uncommon nowadays to see fitted and even cropped cardigans on the streets, and we're loving to see them used as more of a statement piece than a simple cover-up. 
Sexy sheer pieces
Claudio Lavenia/Getty Images
The next time you want to dress just a little sexy for an evening out and about, consider pulling a sheer shirt out of the deep recesses of your closet. Sheer pieces are back in full force, and while the more daring of us may wear them with minimal coverage underneath, they also make great layering pieces for occasions when modesty is a concern. 
Chunky accessories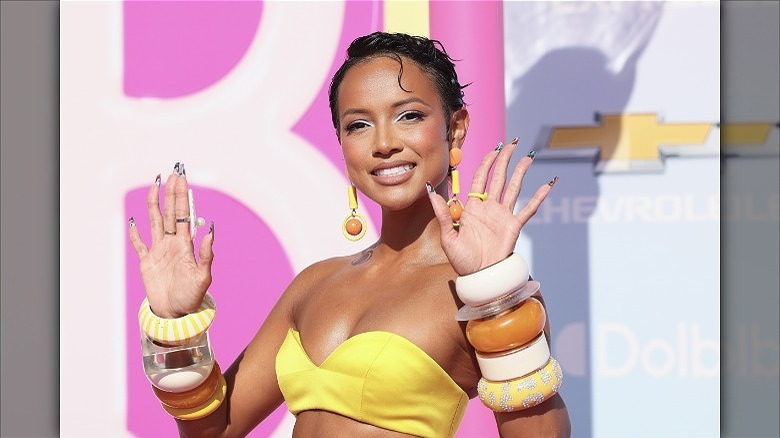 Rodin Eckenroth/Getty Images
Once upon a time, we as a society absolutely lived for chunky jewelry. The bigger, bolder, shinier, and sparklier, the better. Chunky jewelry may be our favorite returning accessories trend for all the versatility it has to offer — one big, bold bangle bracelet can add a welcome pop to any outfit, while several paired with a set of chunky earrings will make you the star of the show. 
Bucket hats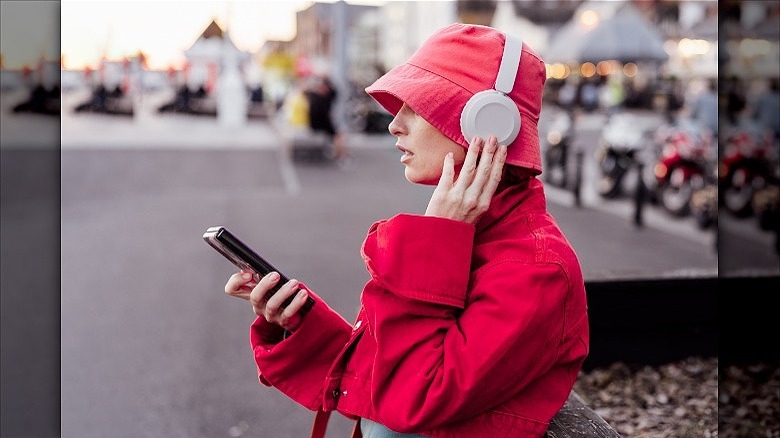 Okrasiuk/Shutterstock
Bucket hats are a more than welcome alternative to baseball hats and sun hats, in our opinion. The relatively minimal piece still has the ability to change the overall effect of an outfit depending on what color or pattern you grab, plus it offers some sun protection for your face. Need we say more? 
Plaid patterns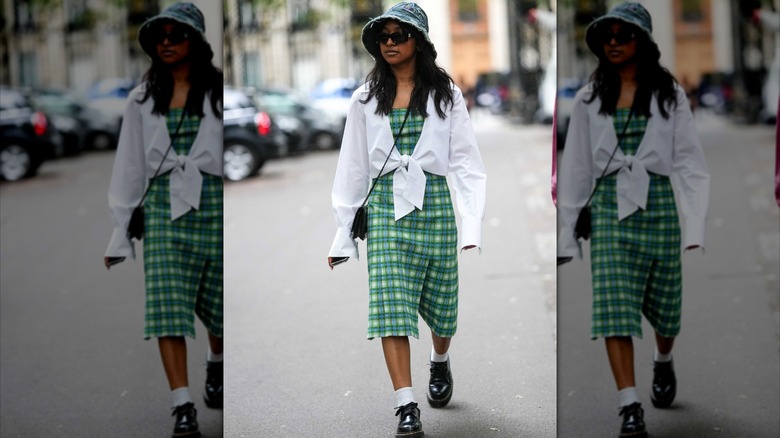 Edward Berthelot/Getty Images
If you're still in your "Clueless" era, we're happy to tell you that the rest of the world has finally caught up with you. Plaid is back and better than ever, so don't be surprised to see full plaid outfits, plaid outerwear, and maybe even plaid accessories when you're out and about.