A husband and wife who began their manufacturing operation in the basement of their home is now a booming business. 
The CEO and owner of Winton Machine Company said she couldn't imagine accomplishing the same level of success in the Northeast. 
"I'm from New York, my husband's from New Jersey, and I'm just grateful that we're here in Georgia because it's a really business-friendly state," Lisa Winton told FOX Business' Ashley Webster on "Varney & Co." Monday. "There's a lot of really great resources for manufacturers in the state."
Recent data analysis from Bloomberg indicates that many other business owners agree with Winton's sentiment: six southern states are now contributing more to the United States' gross domestic product (GDP) than the Northeast combined.
U.S. Bureau of Economic Analysis numbers show Texas, Florida, Georgia, Tennessee, North Carolina and South Carolina made up 23.64% of the national GDP in Q1 2023, while the Northeast was responsible for 19.87%.
NEW YORK, CALIFORNIA EACH LOST $1T IN ASSETS AS FINANCIAL FIRMS FLED SOUTH
"Right now we are busting at the seams, and for us to expand, we need to double our size," Winton said.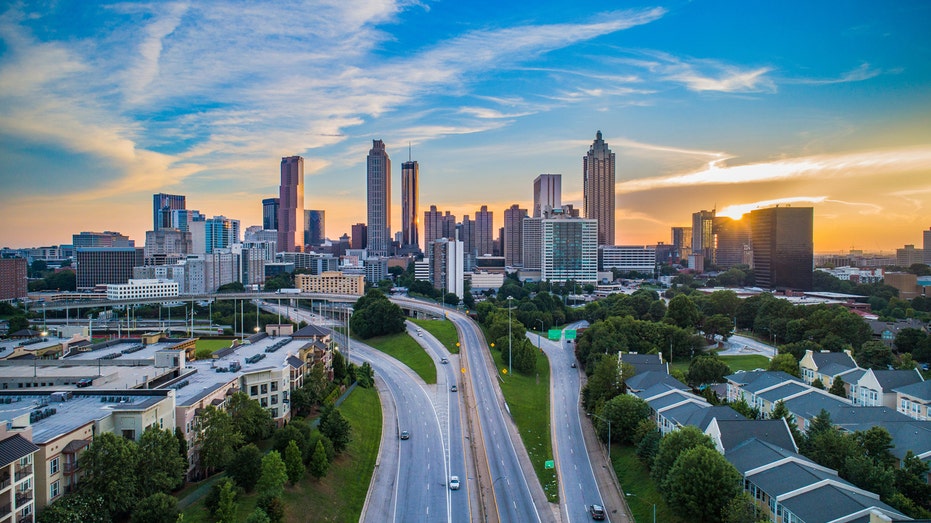 However, economic challenges currently pose risks for southern businesses attempting to grow their workforce and profit margin.
"There is challenges due to inflation… it's three times the price right now," Winton pointed out. "We're really struggling to fill some of those high-skilled jobs, and right now, machinists are one of those jobs that's really hard to fill."
Not only is there a surging demand for traditional skilled or blue-collar labor, there's another shortage problem arising as more people move south – affordable housing.
"We're really fortunate to have all of the manufacturing coming to our state," Winton said, "however, people need a place to live and they need an affordable place to live."
"People are traveling all over," she continued, "and Atlanta is definitely known for its traffic, but all over the state of Georgia right now, we really need an emphasis on workforce housing, affordable housing for people working in factories."
GET FOX BUSINESS ON THE GO BY CLICKING HERE
Looking at the Peach State specifically, its GDP has increased 32% over the last decade, currently standing at $591.26 billion.
Winton Machine Company was founded in 1998 and now houses its headquarters in Suwanee, Georgia. FOX Business' Webster mentioned in his report that one of their most notable customers is NASA.
READ MORE FROM FOX BUSINESS