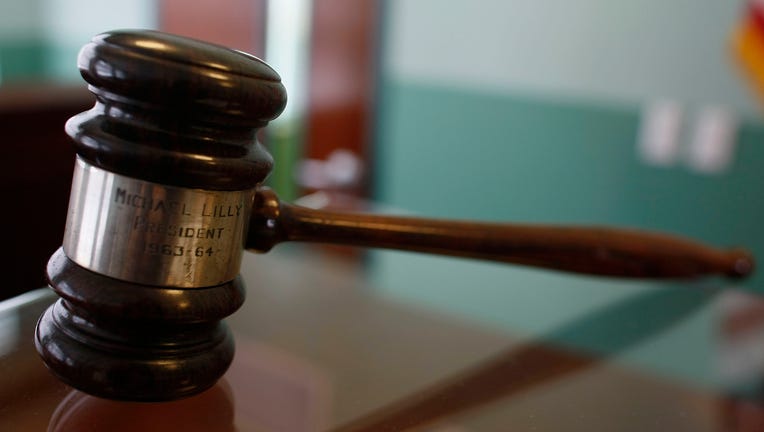 Florida has over 200 laws that will take effect on July 1 ranging from immigration to health to education bills that passed through the legislature over the last couple of months. 
Parental Rights and Education Bill
This bill further expands on Florida's law regarding the teachings of gender and sexual identity in schools. The bill prohibits classroom instruction on sexual orientation or gender identity from happening in all grades K-12. The bill also limits the way teachers and students can use their preferred pronouns in schools
Florida's new immigration law
Gov Ron DeSantis signed an immigration bill in May that will suspend businesses' licenses if they hire illegal immigrants and funds a program to transport illegal immigrants to other states, among other things.
Tyre Sampson Act
SB 902 – Safety Standards for Amusement Rides. — also known as the Tyre Sampson Act provides new requirements for permanent and temporary amusement rides and requires that each permanent or temporary amusement ride operated for the first time after July 1, 2023, have a ride commissioning and certification report on file with the Department of Agriculture and Consumer Services (department) before the ride's first inspection and a permit is issued. The bill provides exemptions for certain temporary amusement rides.
Florida's concealed carry law
The new bill allows Florida residents to carry a concealed weapon as long as they follow two requirements. The first is that they carry valid identification while carrying. They also must give their ID to an officer if asked to do so. 
Agriculture
SB 904 – Public Records/Active Amusement Ride Investigation
HB 959 – Dosage Form Animal Health Products
HB 1215 – Pub. Rec./Inspectors and Investigators/DACS
HB 1279 – Department of Agriculture and Consumer Services
SB 1676 – Hemp changes 
Banking and Insurance
HB 3 — Government and Corporate Activism
SB 180 — Regulation of Securities
SB 214 — Sales of Firearms and Ammunition
SB 286 — Legal Instruments
SB 312 — Insurance
HB 331— Liens and Bonds
SB 418 — Insurance
HB 487 — Department of Financial Services
HB 599 — Debt Management Services
HB 607 — Money Services Businesses
HB 721 — Paid Family Leave Insurance
HB 793 — Collateral Protection Insurance
HB 799 — Property Insurance
HB 837— Civil Remedies
HB 881— My Safe Florida Home Program
HB 897 — Group Health Plans
SB 1002— Motor Vehicle Glass
HB 1185 — Consumer Protection
HB 1267 — Consumer Finance Loans
HB 1353 — Commercial Financing Product Brokers and Providers
HB 1573 — Continuing Care Providers
HB 7007 — OGSR/Security and Firesafety Plans
HB 7035 — OGSR/Citizens Property Insurance Corporation/Cybersecurity Data and Information
SB 7052 — Insurer Accountability
SB 7054 — Central Bank Digital Currency
Commerce and Tourism
HB 5 — Economic Programs
HB 179 — Florida Kratom Consumer Protection Act
HB 233 — Deceased Individuals
SB 262 — Technology Transparency
SB 552 — Public Records/Broadband Opportunity Program
HB 737 — Secondhand Goods
HB 761 — Telephone Solicitation
SB 892 — State Minimum Wage
SB 946 — Public Records/Department of State Electronically Filed Records
SB 948 — Records Electronically Filed with the Department of State
SB 978 — Secured Transactions
SB 1068 — Drone Delivery Services
SB 1154 — Labor Pool Act
HB 1203 — Registrations and Transfers of Heating, Ventilation, and Air-Conditioning System Manufacturer Warranties
HB 1209 — Rural Development
HB 1307 — Department of Agriculture and Consumer Services
SB 1458 — Roller Skating Rink Safety
SB 1648 — Public Records/Investigations by the Department of Legal Affairs and Law Enforcement Agencies
Criminal Justice 
HB 67 — Protection of Specified Personnel
HB 95 — Rights of Law Enforcement Officers and Correctional Officers
HB 119 — Visiting County and Municipal Detention Facilities
SB 164 — Controlled Substance Testing
SB 232 — Exploitation of Vulnerable Persons
HB 269 — Public Nuisances
SB 306 — Catalytic Converters
HB 319 — Interference With Sporting or Entertainment Events
HB 329 — Electronic Monitoring of Persons Charged with or Convicted of Offenses Involving Schools or Students
HB 365 — Controlled Substances
SB 376 — Automatic Sealing of Criminal History Records and Making Confidential and Exempt Related Court Records
SB 384 — Violent Offenses Committed Against Criminal Defense Attorneys
HB 431 — Solicitation of Minors to Commit Lewd or Lascivious Act
SB 450 — Death Penalty
HB 537 — Custody and Supervision of Specified Offenders
HB 543 — Public Safety
HB 605 — Expunction of Criminal History Records
HB 667 — Victims of Crime
SB 676 — Level 2 Background Screenings
SB 736 — Controlled Substances
HB 825 — Assault or Battery on Hospital Personnel
HB 935 — Chiefs of Police
HB 1047 — Offenses Against Certain Animals
HB 1105 — Rapid DNA Grant Program
HB 1207 — Operation New Hope
HB 1297 — Capital Sexual Battery
HB 1327 — Pub. Rec./Investigative Genetic Genealogy Information and Materials
SB 1332 — Missing Persons
HB 1359 — Offenses Involving Fentanyl or Fentanyl Analogs
HB 1375 — Battery by Strangulation
HB 1465 — Firearm and Destructive Device Offenses
SB 1478 — Criminal Sentencing
HB 1577 — Crime Victim Compensation Claims
HB 1595 — Law Enforcement Operations
HB 1627 — Pretrial Release and Detention
SB 7014 — Juvenile Justice
SB 7016 — Department of Corrections
SB 7018 — Inmate Welfare Trust Fund
HB 7025 — Pub. Rec./Safe School Officers
HB 7031 — OGSR/Address of a Victim of an Incident of Mass Violence
Education Pre-K -12 (ED)
HB 1 — School Choice
HB 19 — Individual Education Plans
SB 190 — Interscholastic Extracurricular Activities
SB 196 — Guidance Services on Academic and Career Planning
HB 225 — Interscholastic and Intrascholastic Activities
SB 240 — Education
HB 265 — High School Equivalency Diplomas
SB 290 — Public School Student Progression for Students with Disabilities
HB 301 — Emergency Response Mapping Data
HB 379 — Technology in K-12 Public Schools
HB 389 — Menstrual Hygiene Products in Public Schools
HB 443 — Education
SB 478 — Early Childhood Music Education Incentive Program
HB 551 — Required African-American Instruction
HB 633 — K-12 Education
HB 733 — Middle School and High School Start Times
HB 795 — Private Instructional Personnel
HB 891 — Year-round School Pilot Program
HB 1035 — K-12 Teachers
HB 1069 — Education
HB 1125 — Interstate Education Compacts
HB 1127 — Pub. Rec. and Meetings/Interstate Teacher Mobility Compact
HB 1259 — Education
HB 1537 — Education
HB 1597 — Florida Virtual School
SB 7020 — OGSR/Mobile Suspicious Activity Reporting Tool
SB 7022 — OGSR/Marjory Stoneman Douglas High School Public Safety Commission/Safe-school Officers
HB 7039 — Student Outcomes
Environment and Natural Resources (EN)
HB 109 — State Park Campsite Reservations
HB 111 — Flooding and Sea Level Rise Vulnerability Studies
SB 162 — Water and Wastewater Facility Operators
HB 407 — Apalachicola Bay Area of Critical State Concern
HB 641 — Restoration of Osborne Reef
SB 724 — Seagrass Restoration Technology Development Initiative
HB 847 — Vessel Regulations
HJR 1157 — Fishing and Hunting
HB 1161 — Venomous Reptiles
HB 1367 — Unlawful Dumping
HB 1379 — Environmental Protection
HB 1405 — Biosolids
HB 1489 — Designation of Brevard Barrier Island Area as Area of Critical State Concern
HB 7003 — OGSR/Water Management District Surplus Lands
HB 7027 — Ratification of Rules of the Department of Environmental Protection
Health Policy
HB 33 — Psychology Interjurisdictional Compact
HB 35 — Public Records and Meetings/Psychology Interjurisdictional Compact
HB 121 — Florida Kidcare Program Eligibility
HB 139 — Benefits, Training, and Employment for Veterans and Their Spouses
SB 218 — Genetic Counselors Using Telehealth
SB 230 — Health Care Practitioner Titles and Designations
SB 238 — Public Records/Protection from Discrimination Based on Health Care Choices
SB 252 — Protection from Discrimination Based on Health Care Choices
SB 254 — Treatments for Sex Reassignment
HB 267 — Telehealth Practice Standards
SB 300 — Pregnancy and Parenting Support
HB 385 — Professional Counselors Licensure Compact
HB 387 — Medical Use of Marijuana
HB 391 — Home Health Aides for Medically Fragile Children
SB 558 — Certified Nursing Assistants
SB 612 — Blood Clot and Pulmonary Embolism Policy Workgroup
SB 614 — Mammography Reports
SB 768 — Referral of Patients by Health Care Providers
HB 783 — Opioid Abatement
HB 967 — Medicaid Coverage of Continuous Glucose Monitors
HB 1133 — Physician Assistant Licensure
SB 1352 — Sickle Cell Disease Medications, Treatment, and Screening
HB 1387 — Department of Health
HB 1471 — Health Care Provider Accountability
SB 1550 — Prescription Drugs
SB 1552 — Public Records/Pharmacy Benefit Managers
SB 1580 — Protections of Medical Conscience
Transportation
HB 21 — Transportation Facility Designations
SB 106 — Florida Shared-Use Nonmotorized Trail Network
HB 155 — Tampa Bay Area Regional Transit Authority
HB 425 — Transportation
HB 637 — Motor Vehicle Dealers, Manufacturers, Importers, and Distributors
HB 645 — Unmanned Aircraft Systems Act
HB 657 — Enforcement of School Zone Speed Limits
SB 766 — Enforcement of School Bus Passing Infractions
SB 838 — Proceeds Funding Motorcycle Safety Education
HB 949 — Operation of a Golf Cart
HB 965 — Driver License, Identification Card, and Motor Vehicle Registration Applications
HB 1123 — Commercial Service Airport Transparency and Accountability
HB 1191 — Use of Phosphogypsum
HB 1305 — Department of Transportation
HB 1397 — Regional Transportation Planning
Military and Veteran Affairs, Space, and Domestic Security 
HB 339 — Education of Dependents of Deceased or Disabled Servicemembers, Prisoners of War, and Persons Missing in Action
HB 485 — Veterans' Services and Recognition
SB 574 — Termination of Agreements by a Servicemember
HB 635 — Dental Services for Veterans
HB 1189 — Monuments
SB 1318 — Spaceflight Entity Liability
SB 1480 — Grants for Nonprofit Organization Safety
HB 7041 — Space Florida