Having plenty of natural light in the kitchen is often a luxury, and even the lightest and brightest of spaces rely on artificial task and ambient lighting. This is normally in the form of downlights, under cabinet lights, and even lights installed on the kitchen island.
Working out how to increase natural light in your home can be daunting, especially when you feel restricted by the lack of windows and doors you have to the outside.
We asked home improvement experts for the best methods to bring more natural light into your kitchen and found out that there are many ways to increase the brightness in this space.
How to increase natural light in your kitchen
Increasing the natural light in your kitchen comes with many advantages. Whether you're cooking a meal, hosting a guest, or simply spending time with the family, the kitchen is usually where we spend a large proportion of the day. 
Introducing more natural light into this room can have a long lasting beneficial effect on your health, as natural light has been proven to increase serotonin levels which are directly responsible for making us feel good and happy. 
Natural light is also responsible for creating a more calm and serene space which is perfect for such a frequently used room. Increasing the natural light is an easy way to transform your kitchen's ambience and make it a more inviting and relaxing experience every time it is used.  
1. Use all-white or neutral color schemes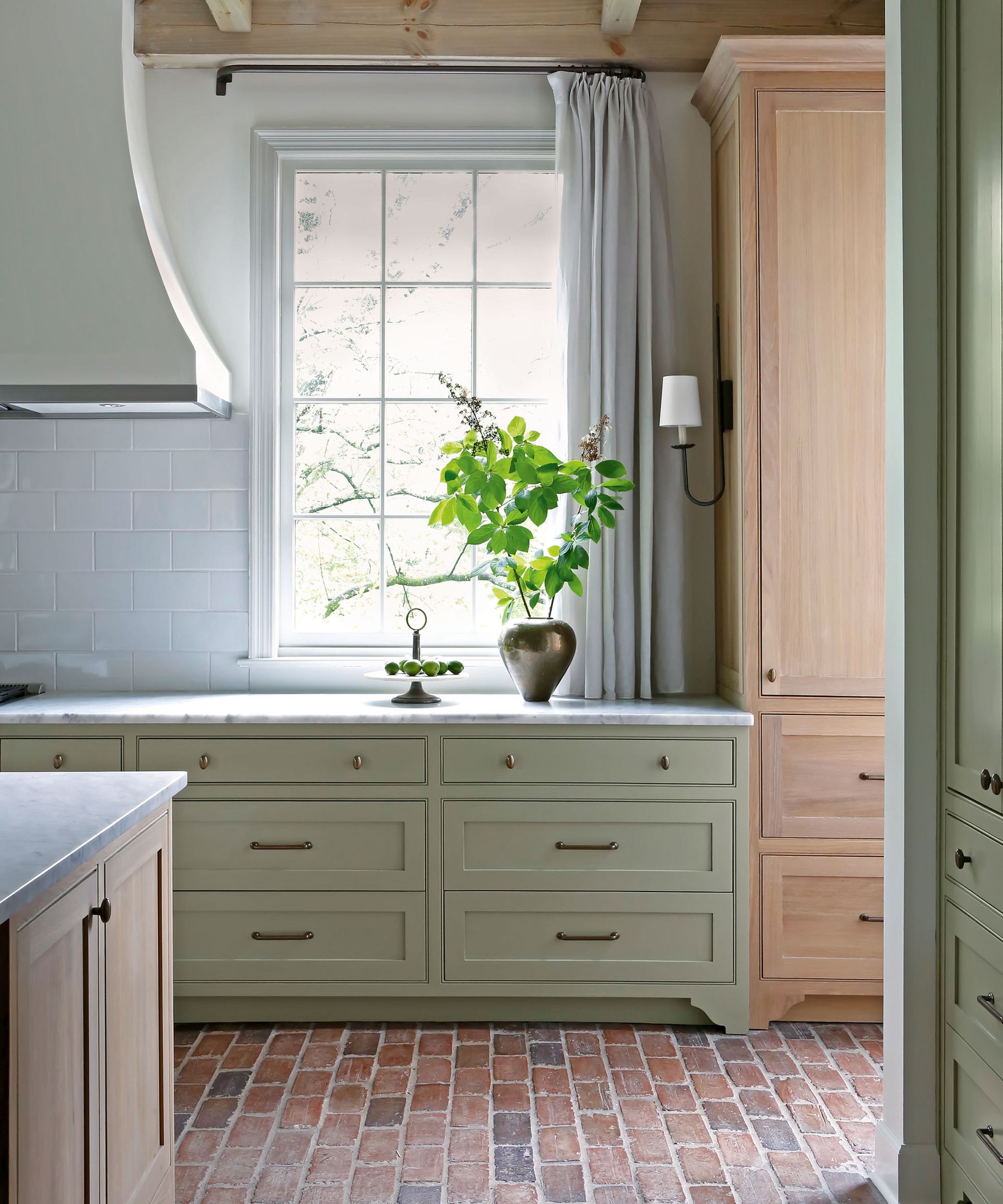 'I recommend going for an all-white or a neutral color scheme to make spaces appear bright and allow more natural light,' says home improvement specialist Jason Farr. 'I love how timeless an all-white or a neutral color scheme is. It never goes out of style.'
Kitchens, unlike bedrooms, are one of the rooms in the home where the paint does not need to be constantly updated. Moreover, neutral tones like beige, taupe, and cream give a minimal look to any space, while making it appear bigger and brighter because light colors reflect light. These colors can also be paired with almost anything, giving the space an understated but curated look.
 Jason Farr is the CEO of Aviara Pavers, an U.S. based organization where they design and create bespoke indoor and outdoor living spaces. 
2. Opt for glass fronted cabinets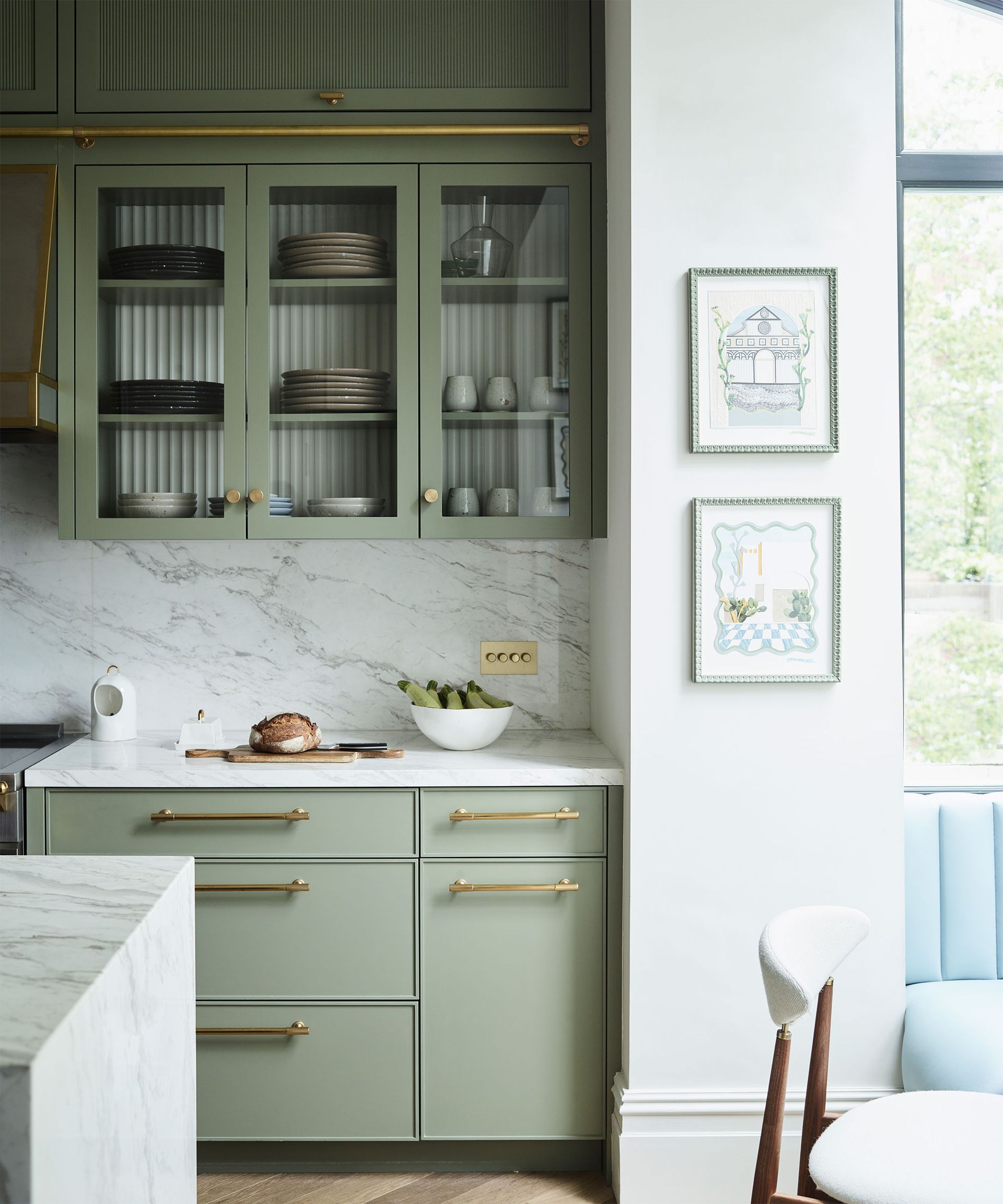 According to DIY expert Tommy Mello another way to increase natural light in your kitchen is by installing glass fronted cabinets. Glass fronted cabinets enhance the amount of reflective surfaces in your kitchen for the light to pass through. 
Glazed cabinets not only break up the monotony of solid doors, especially in large rooms, but they also let more light into darker spots. If you want to show off your favorite things, glass-fronted doors are just as good as open shelves. They're also great for making everyday items accessible.
This is an alternative to just having kitchen shelving as you are also protecting your glassware and crockery from dust and accidental damages.
 Tommy Mello is an entrepreneur, a home service/DIY expert, and the founder of A1 Garage Door Service, a leader in the home service industry. Founded in 2007, A1 Garage Door Service has grown to be a leader in the home-service industry.  
3. Install some reflective surfaces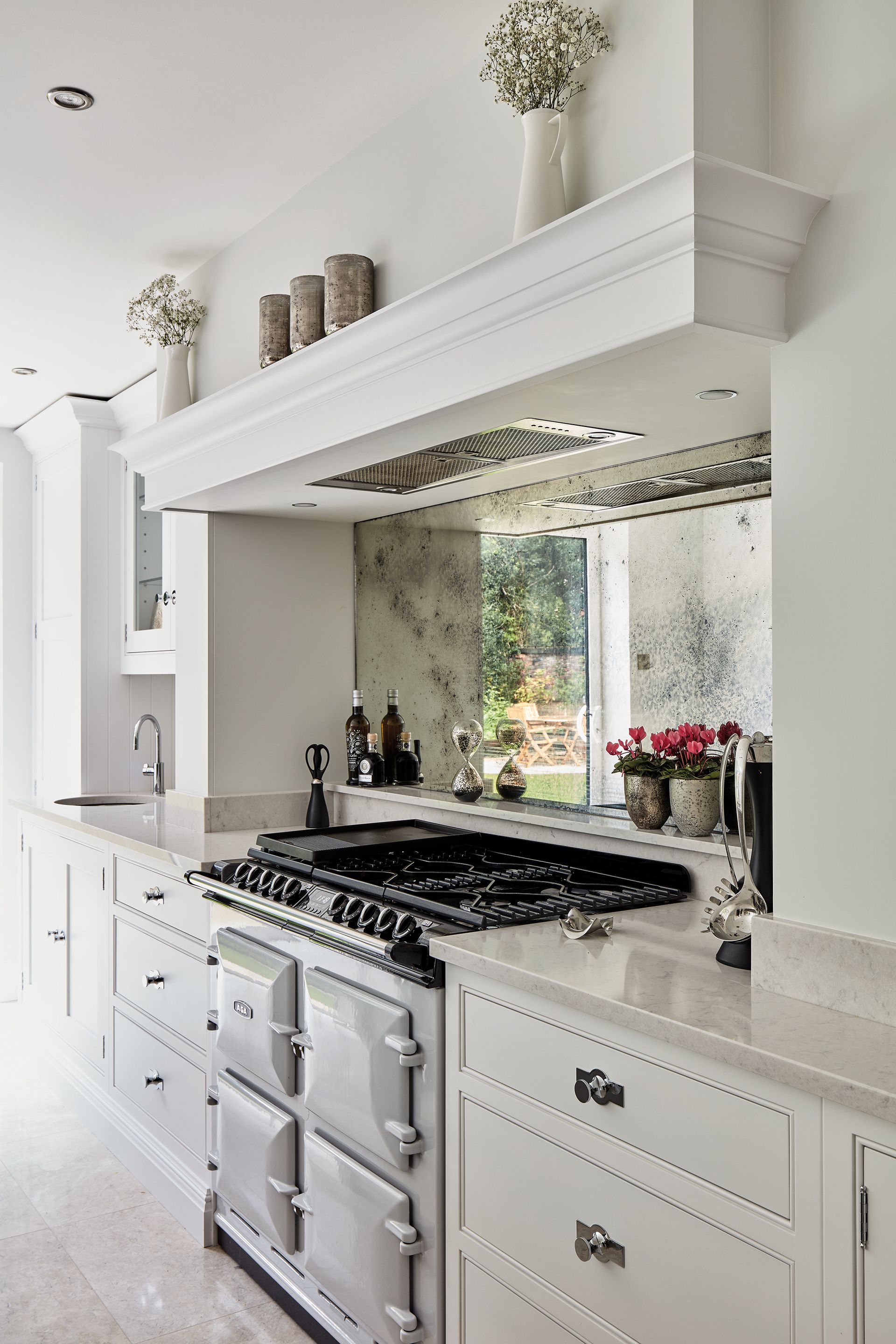 Mirrors and other reflective surfaces can be used to help increase the amount of natural light in your kitchen. Interior designer David Mason suggests considering incorporating materials such as mirrored backsplashes or glass tiles. They not only add a touch of elegance but also help distribute light more evenly.
Additionally, painting kitchen cabinets with gloss paint and opting for light-colored countertops can further amplify the effect, helping to visually expand the area. When natural light enters the kitchen, these reflective surfaces help make it appear brighter and more illuminated.
David Mason an interior designer and the founder of Knobs.co. He has over 10 years of experience in home improvement, architecture, and interior design. 
4. Install a skylight or solar tubes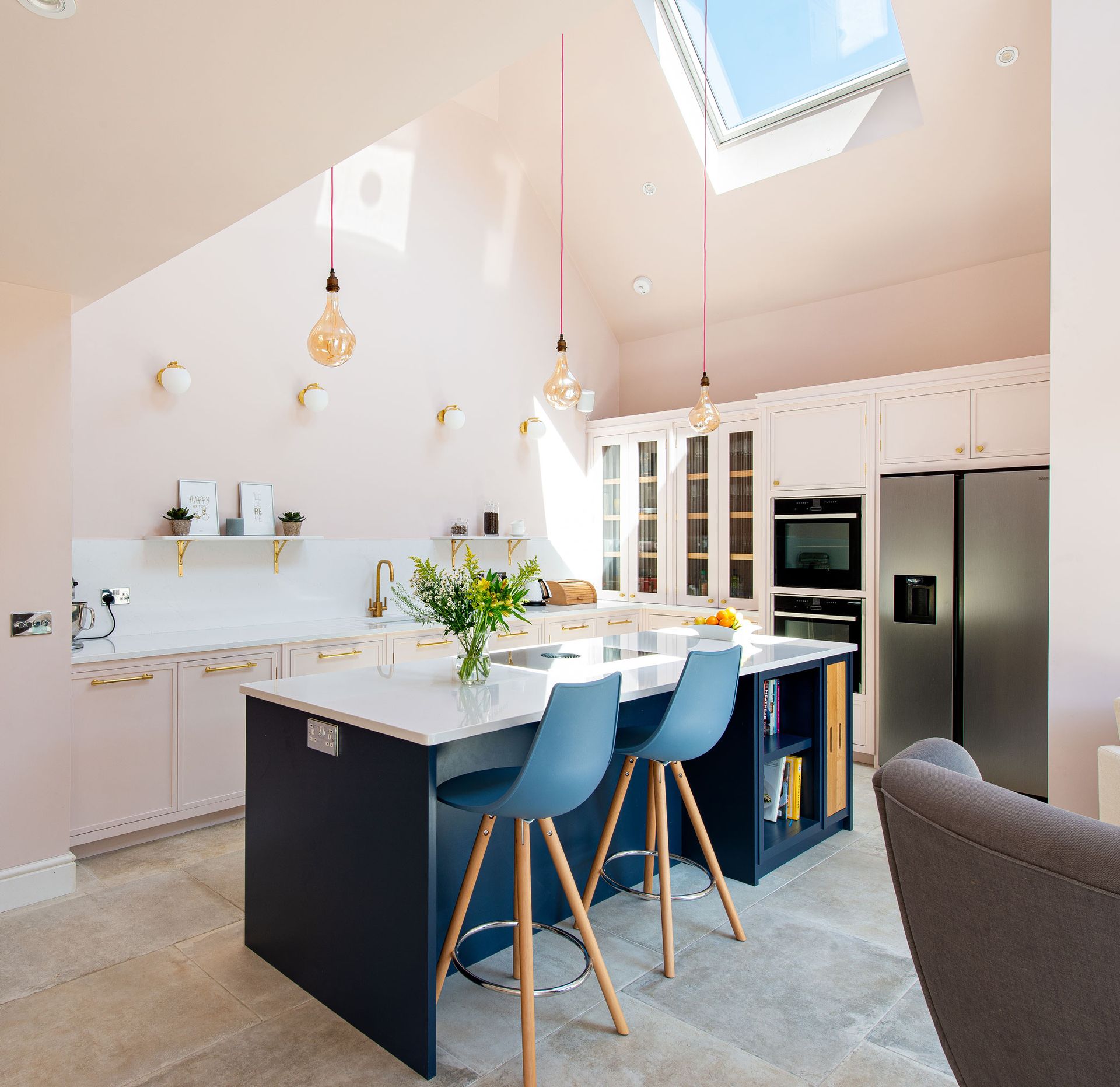 If possible, consider installing a skylight or two in your kitchen. This helps to bring natural light directly down from above and can make a huge difference when it comes to brightening up the space. They provide an influx of overhead light that lightens up even the darkest corners.
Skylights are great to incorporate into your initial kitchen renovation, if you are in the process of renovating this space, a skylight is an amazing feature and can increase natural light coming into your room by 30%. They also look beautiful and make your kitchen appear a lot bigger than it actually is.  
An alternative to skylights are solar tubes. These are tubular daylighting devices that are far less invasive than a traditional skylight but incredibly effective. You can install them even in spaces where a window or skylight wouldn't be feasible.
5. Use strategic window treatments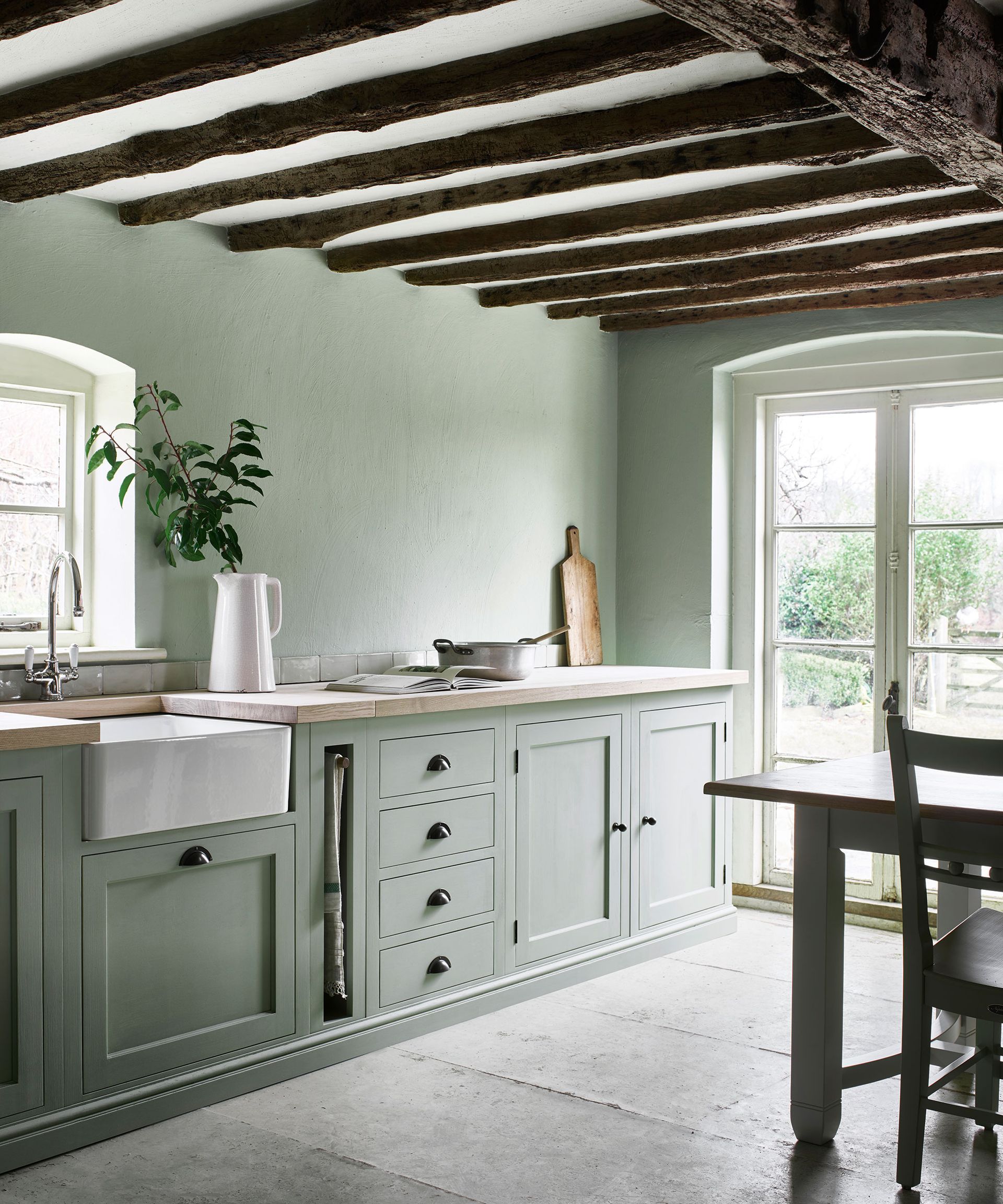 'One effective way to enhance natural light is to reconsider your window treatments,' says kitchen specialist Moe Soloff. 'Opt for sheer or light-colored curtains, or even better, consider removing them altogether if privacy allows.
Often we are blocking out natural light without even realizing it, having our light sources covered or partly covered by blinds or curtains reduces the windows or doors capability to let light into the room. Even if a light source is partly covered it can make a bigger difference than you might think when you remove it.
These light-colored reflective window treatments can also help bounce light around the kitchen maximizing its natural light.
Moe Soloff is a kitchen specialist at Fabuwood, one of the leading cabinet manufacturers in the US. 
FAQs
What are the three 3 types of natural lighting?
1. Direct sunlight: sunlight coming directly from the sun 
2. External reflection: light reflecting off of things such as light-colored shelves or wide window sills 
3. Internal reflection: light reflecting off of internal walls, ceiling, and the floor of your home
What lighting is the closest to natural light?
Halogen light bulbs, at Amazon, are the closest to natural light; they are a type of bulb that mimics natural daylight in the form of white light. Under halogen light, colors appear sharper and brighter.  
---
Creating a space with more natural light will always be a good thing. When you think of a kitchen, you typically picture a naturally bright space that is inviting and vibrant, Having an under-lit kitchen often makes the whole room look dull and unaesthetic even if it is beautifully decorated. 
It is always a win to reduce the need for artificial kitchen lighting during the day, and using these simple tricks will contribute to a more sustainable kitchen as well as one that boosts your mood.