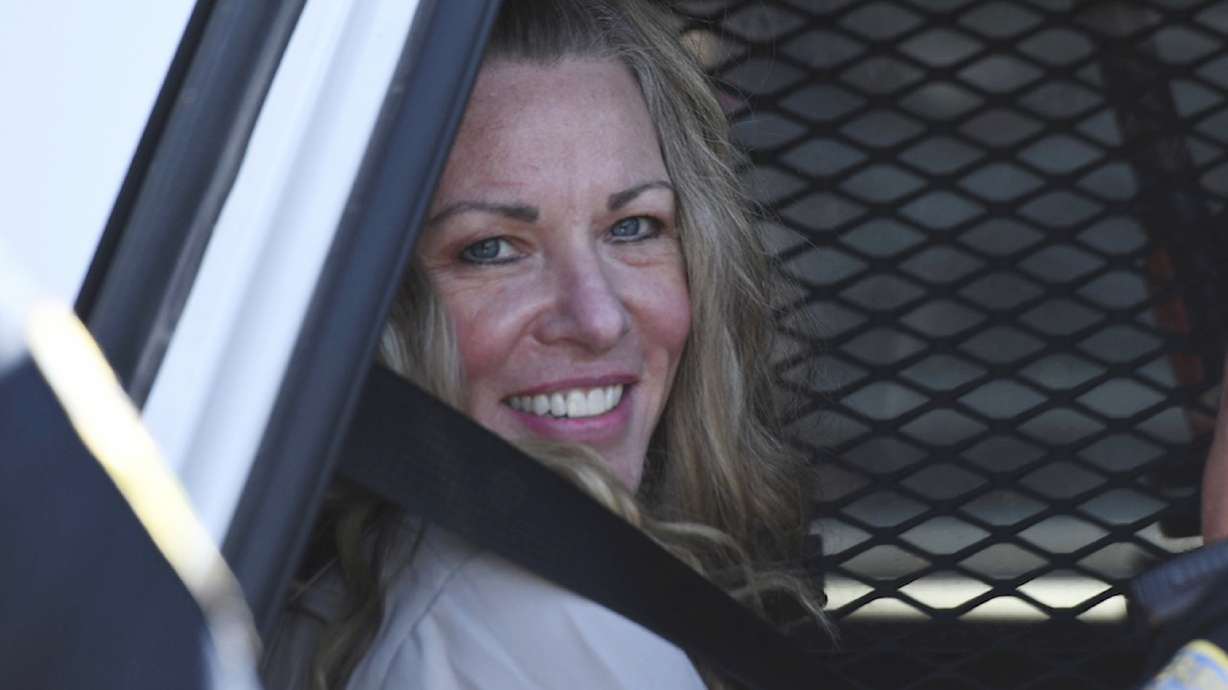 Lori Vallow Daybell sits in a police car after a hearing at the Fremont County Courthouse in Idaho, Aug. 16, 2022. She does not want to use a mental health defense during her trial even though her attorneys say she is mentally ill. (Tony Blakeslee, East Idaho News via Associated Press)
Estimated read time: 2-3
minutes
ST. ANTHONY, Idaho — Lori Vallow Daybell will not use a mental health defense during her trial this spring even though her lawyers say she is mentally ill.
In court documents filed Tuesday, defense attorneys Jim Archibald and John Thomas noted Daybell's mental health has been "evaluated and litigated" since she was first arrested in early 2020.
Three years later, she remains in the Madison County Jail awaiting trial with her husband Chad Daybell. They are charged with multiple counts of first-degree murder and conspiracy to commit murder for the deaths of 7-year-old Joshua "JJ" Vallow and 16-year-old Tylee Ryan – two of her children – along with Chad's previous wife, Tammy Daybell.
Lori Vallow Daybell's case was paused in June 2021 after she was declared incompetent for trial and committed to the Idaho Department of Health and Welfare. Ten months later, she was deemed competent and proceedings resumed.
"She spent 10 months at a mental health facility in Idaho, and received mental health care from the experts employed by the State of Idaho," Archibald wrote in his court filing.
Her attorneys then hired three independent experts to review their client's mental health. In October, her case was again halted for a little over a month until District Judge Steven Boyce ruled she was fit for trial.
"Although still suffering from a mental illness, the defendant is taking an active role in her defense. She has previously reviewed all of the discovery provided to her by the state and her attorneys. She has consulted with the three mental health experts," Archibald wrote.
"She does not want to proceed with a mental health defense to negate an element of a crime in this case. She has not authorized her attorneys to proceed with a mental health defense in the guilt-phase portion of the trial. Her attorneys are respecting her autonomy and her rights granted to her by the Constitution of the United States."
A joint trial for the couple is scheduled to begin April 3 in Ada County. It could take up to 10 weeks and they both face the death penalty. They have pleaded not guilty to all charges.
×
Related stories
Most recent Daybell case stories
More stories you may be interested in