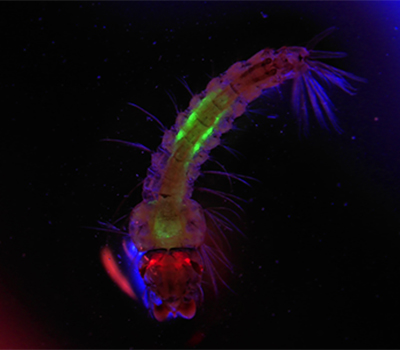 "This technology has the potential to be the safe, controllable and scalable solution the world urgently needs to eliminate malaria once and for all," said Akbari, a professor in the Department of Cell and Developmental Biology. "Now we need to transition our efforts to seek social acceptance, regulatory use authorizations and funding opportunities to put this system to its ultimate test of suppressing wild malaria-transmitting mosquito populations. We are on the cusp of making a major impact in the world and won't stop until that's achieved."   
The researchers note that the technology behind Ifegenia could be adapted to other species that spread deadly diseases, such as mosquitoes known to transmit dengue (break-bone fever), chikungunya and yellow fever viruses.
The full author list includes Andrea Smidler, James Pai, Reema Apte, Hector Sanchez C., Rodrigo Corder, Eileen Jeffrey Gutierrez, Neha Thakre, Igor Antoshechkin, John Marshall and Omar Akbari.
Funding for the research was provided by: a DARPA Safe Genes Program Grant (HR0011-17-2-0047), a National Institutes of Health award (R01AI151004) and the Bill and Melinda Gates Foundation (INV-017683).
Note: Akbari is a co-founder with equity interest of Agragene Inc. and Synvect Inc. Akbari, Apte, Pai and Smidler have filed a provisional patent application on the Ifegenia technology.