While President Biden has adopted the term "Bidenomics" to tout his economy policy during his reelection campaign, critics are still sounding off on the true cost of Biden's economic agenda.
Although the U.S. economy has seen some respite from record inflation, one "Shark Tank" star warns there is a "crisis emerging" for U.S. small businesses. 
"I live in the real world," O'Leary Ventures chairman Kevin O'Leary said. "I'm here on the Hill today in Washington talking to everybody I can about the problems I've got in just getting working capital for small businesses. We have a crisis emerging."
On "The Big Money Show" Tuesday, O'Leary explained that small businesses will find it increasingly difficult to finance ventures.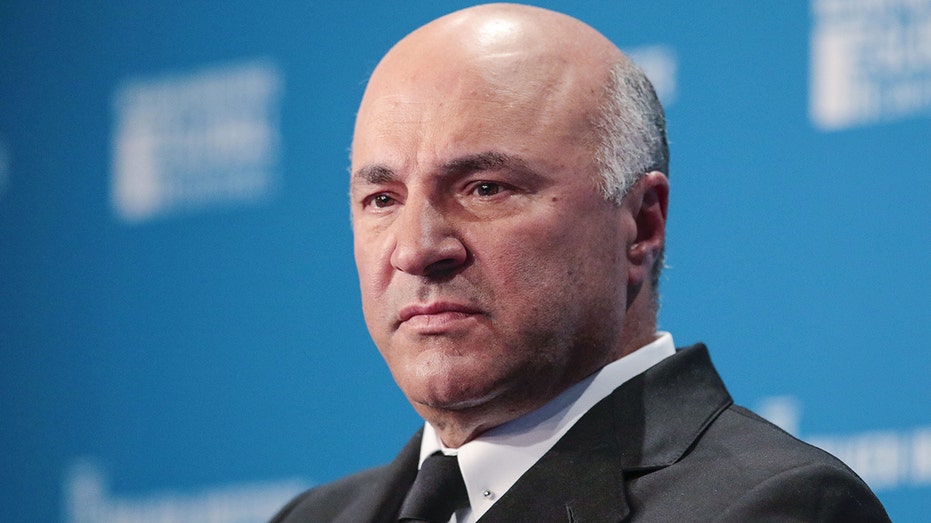 "These rapid rate hikes that have occurred, unprecedented speed of these hikes, have put my small businesses, and I'm talking about companies with 5 to 500 employees, which represent over 60% of our economy," O'Leary said. "If you're in the S&P 500, you have no trouble financing your business. You can't say that about small business anymore. The cost of capital has gone through the roof." 
JUNE INFLATION REPORT LIKELY TO SHOW THE 'WAR HASN'T YET BEEN WON'
In the National Federation of Independent Business (NFIB) Small Business Optimism Index, released Tuesday, small business confidence rose by 1.6 points to 91 points, Reuters reported. The June report shows confidence is at a seven-month-high.
While the data suggests small businesses are optimistic, O'Leary pushed back on the notion that all is well.
"I'm in the real world talking to CEOs of small companies that are family owned in America in almost every state, every day. They're not happy either. So I'm not listening to that data. I'm dealing with reality," he said. 
Ahead of the June inflation numbers expected Wednesday, the labor market, inflation and the Federal Reserve remain top of mind for small business owners and operators. 
The June jobs report offered a mixed picture of the economy. Employers added a fewer-than-expected 209,000 jobs last month, but the unemployment rate ticked down to 3.6%.
SMALL BUSINESS OWNER REVEALS THE TRUE COST OF 'BIDENOMICS': 'WE'RE HURTING'
In a potentially worrisome sign for the central bank, wage growth came in stronger than expected last month, fueling expectations for another rate hike at the end of July. 
Economists expect the consumer price index, which measures a basket of goods, including gasoline, health care, groceries and rent, to show that monthly prices rose 0.3% in June, unchanged from the increase recorded the previous month. 
On an annual basis, inflation is projected to have climbed 3.1% – down from 4% in May and a marked drop from the peak of 9.1% in June 2022. That remains well above the pre-pandemic average and the Federal Reserve's 2% target rate.
In addition, a NFIB report published last month showed Inflation was the biggest problem for 25% of small business owners in May, up two points from April. Concern about labor quality followed close behind at 24%, with 44% of owners reporting difficulty filling job openings.
"Small business owners lack optimism about future economic conditions due to numerous reasons that create uncertainty, including worker shortages, supply chain issues, inflation and threats of tax increases from Washington," Jon Thompson, NFIB communications director, told Fox News Digital last month. 
REPORT: INFLATION LEADS CONCERNS OF SMALL BUSINESS OWNERS
The Federal Reserve is closely watching the coming June report for evidence inflation is finally subsiding as policymakers try to cool the economy with a series of aggressive interest rate hikes.
The Fed paused the tightening campaign in June after approving 10 straight rate increases in the span of 15 months, lifting the benchmark federal funds rate from near-zero to the highest level since 2007. In the weeks since then, the Fed have signaled that additional rate hikes are on the table amid signs that inflation still remains too high.
The probability that the Fed raises rates during its July 25-26 meeting by a quarter-percentage point jumped to 94.9% on Tuesday afternoon – up from 86.8% the previous week, according to data from the CME Group's FedWatch tool, which tracks trading. 
O'Leary warned issues faced by small businesses could be further exacerbated by another Fed rate hike.
CLICK HERE TO READ MORE ON FOX BUSINESS
"There's no cash for small businesses, and when the Fed raises rates another 50 basis points, that's going to make it worse," O'Leary said. "No, I'm not happy."
"Let's tell small business how to survive this pending crisis," O'Learry urged lawmakers. "And the program that I'm really talking up is the employee retention credit, which none of these small businesses have applied for yet. And I want everybody on the Hill to let their constituents know they should apply for it, because we've got a real crisis coming here."
FOX Business' Megan Henney contributed to this report.